Delhi City Tour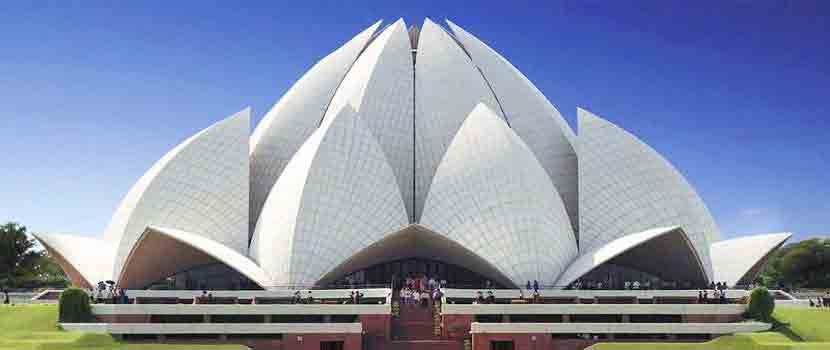 Duration : 01 Day
Destination : Delhi City Tour
09:00 hrs:
Pickup from your hotel
09:30 hrs : Delhi Sightseen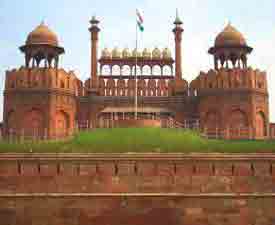 Old Delhi was an ancient walled city. Mughal Emperor Shah Jehan in 1650 switched the Mughal capital from Agra to Delhi. Shah Jehan possessing an Exquisite talent, especially in architecture, created the seventh city and in the Process brought about Delhi's glorious renaissance. Here you will view Red Fort, the most Opulent Fort and Palace of the Mughal Empire. The fort is Shah Jehan's symbol of power and elegance, built behind red sandstone walls. Its main gate (Lahore Gate) faces Chandni Chowk, the perpetually congested avenue-heading west From the Red Fort, is filled with twisting lanes, small streets and crowded Bazaars. If you peer through a portico you may see a man getting shaved, silver being weighed, or any other conceivable form of intense commerce. Also visit Raj Ghat, the memorial site of the Mahatma Gandhi; Jama Masjid, the largest mosque in India; and Chandni Chowk, the bustling and colorful market of the old city. Chandni Chowk was the commercial centre of Delhi in the old time and you will see it come alive in the morning as the trading day starts.
13:00 - 14:00 : Lunch at "Chor Bizaree"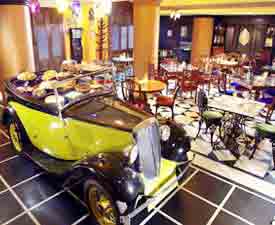 T14:15 hrs. New Delhi was designed and built by the British in the 1920's-it's a city of wide boulevards impressive Government buildings, green parks and gardens. In 1911 King George V announced the transfer of the capital from Calcutta to Delhi. The King's architects, Lutyens and Baker, set in motion the Design and construction of Delhi's eight city - New Delhi. Lutyens designed an "Imperial City" having Palatial-sized buildings set amid broad tree-lined avenues punctuated by Mughal style gardens, complete with fountains and shallow pools. It took 20 years to complete this immense undertaking only to have the British pack up and Relinquish the subcontinent in 1947. Drive pass through the Raisina Hill, past the imposing India Gate, President House and Parliament House. Also visit to Humayun Tomb, Lotus Temple & Qutub Minar.