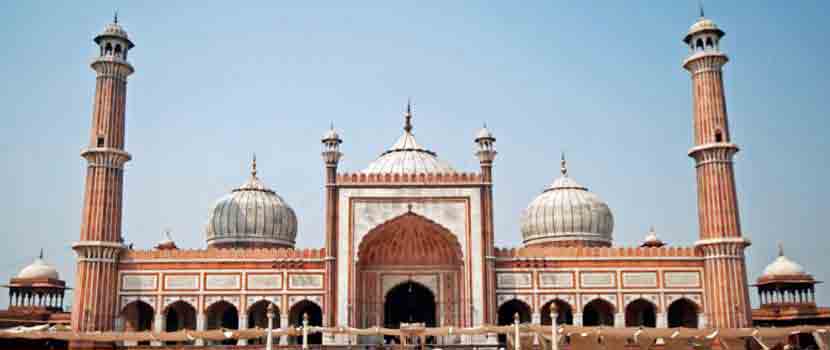 Delhi
Delhi officially the National Capital Territory of Delhi, is the Capital territory of India. During the British Raj, Delhi was part of the province of Punjab and is still historically and culturally connected to the Punjab region.It has a population of about 16.3 million, making it the second most populous city and second most populous urban agglomeration in India.
Delhi has been continuously inhabited since the 6th century BC. Through most of its history, Delhi has served as a capital of various kingdoms and empires. It has been captured, ransacked and rebuilt several times, particularly during the medieval period, and modern Delhi is a cluster of a number of cities spread across the metropolitan region.
Delhi has been the political hub of India. Every political activity in the country traces its roots here. This was true even of the mythological era. The Pandavas of the Mahabharata had their capital at Indraprastha, which is believed to have been geographically located in today's Delhi.
Places to visit in Delhi:
Akshardham Temple : A traditional mandir (temple) dedicated to Bhagwan Swaminarayan that reflects the beauty and spirituality of India's ancient art, culture, and architecture
Humayun's Tomb : It was built in 1565 A.D. nine years after the death of Humayun, by his senior widow Bega Begam.
Jama Masjid : This great mosque of Old Delhi is the largest in India, with a courtyard capable of holding 25,000 devotees. It was begun in 1644 and ended up being the final architectural extravagance of Shah Jahan.
Jantar Mantar : Jantar Mantar (Yantra - instruments, mantra - formulae) was constrcted in 1724. Maharaja Jai Singh of Jaipur who built this astronomical instruments.
Qutab Minar : Qutab Minar is a soaring, 73 m-high tower of victory, built in 1193 by Qutab-ud-din Aibak immediately after the defeat of Delhi's last Hindu kingdom. The tower has five distinct storeys.
Parliament House : The Parliament house is a cirular colonnaded building . It also houses ministerial offices,numerous committee rooms and an excellent library as well. Conceived in the Imperial Style, the Parliament House consists of an open verandah with 144 columns.
Bahai Temple : This temple is built in the shape of a lotus flower, pure white marble. The architect Furiburz Sabha chose the lotus as the symbol common to Hinduism, Buddhism, Jainism and Islam.
Source : www.delhitourism.gov.in/, https://en.wikipedia.org/wiki/Delhi