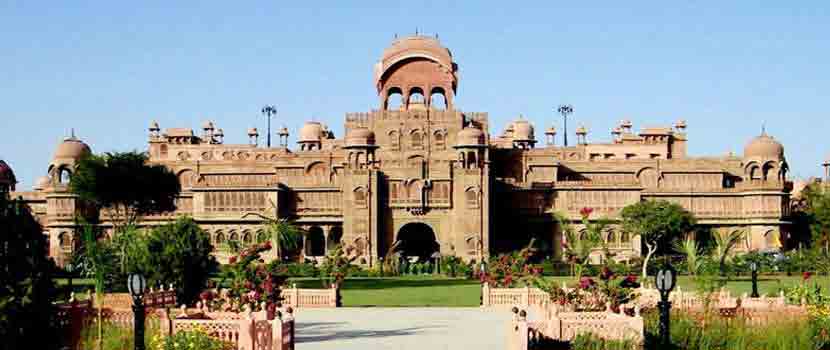 Bikaner
Bikaner is a city in the northwest of the state of Rajasthan in northern India. The city was founded by Rao Bika in 1486 and from its small origins it has developed into the fifth largest city in Rajasthan. The Ganges Canal, completed in 1928, and the Indira Gandhi Canal, completed in 1987, facilitated its development.
Prior to the mid 15th century, the region that is now Bikaner was a barren wilderness called Jangladesh. In 1488 Rao Bika established the city of Bikaner.
Places of Interests :
Junagarh Fort : The Junagarh Fort and its temples and palaces are preserved as museums and provide insight into the grandiose living style of the past Maharanas of Rajasthan
Laxmi Niwas Palace : The Laxmi Niwas Palace is a former residential palace built by Maharajah Ganga Singh, the ruler of the former state of Bikaner. The style of architecture is Indo-Saracenic. It is now a luxury Heritage hotel owned by Golden Triangle Fort & Palace P. Ltd.
Karni Mata TempleThe world famous shrine of Karni Mata can be found in the town of Deshnoke 30 km south from Bikaner on the road to Jodhpur. Karni Mata is worshiped as an incarnation of Goddess Durga.
Source : https://en.wikipedia.org/wiki/Bikaner